Full and Partial Dentures
Seattle, WA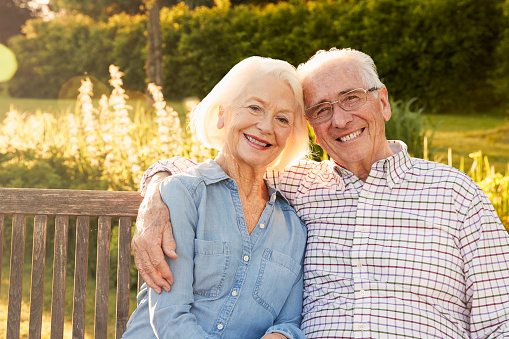 Patients who are missing several or all of their natural teeth can have them restored with a customized partial or full denture prosthetic device. Missing teeth can be a frustrating and potentially disastrous problem. At Crown Hill Smiles, we can examine your dentin and your bite, and make recommendations based on your needs. Drs. Walker and O'Connor can help improve your function, your appearance, and frequently, your speech with the production of a full or partial denture.


When are Partial Dentures needed?

Partial dentures are created for patients who are missing a single or multiple teeth on either the top or bottom arch. There are variations of partial dentures, including:

| | |
| --- | --- |
| • | Fixed Partial Dentures: Sometimes referred to as a dental bridge, a fixed denture generally consists of one missing tooth, or two adjacent missing teeth. The denture includes two dental crowns that are customized to fit over two healthy teeth, or dental implants, with one or two false teeth in between. The crowns are cemented to permanently stay on the healthy teeth, providing the patient with a non-removable device designed to replace the missing teeth. |
| • | Implant Retained Partial Denture: Used in conjunction with the partial denture, some patients may opt to have one or more dental implants placed to serve as an anchor for a partial denture to be attached to. |
| • | Removeable Partial Denture: A removable denture is attached to the mouth using a clasp system. They are designed to clasp around healthy teeth, holding the prosthetic device in place. This is often the option that patients choose when they want easy access to cleaning the device, are medically more delicate, or are seeking a less expensive option. |
| • | Partial Overdenture: Partial Overdentures are different in that they include much more gum replacement. Patients who have experienced severe gum loss can find relief in the use of an overdenture. |

Patients need a partial denture to stop remaining teeth from shifting and adjusting their bite in an uncontrolled manner. This movement often confuses patients who know that teeth are sometimes removed to create room, the difference is in control. An orthodontist who suggests the removal of a tooth has a plan to move the neighboring teeth in a controlled way. When teeth are free to move on their own, the results are often not in your favor.


When are Full Dentures needed?

A full denture is needed when the patient is missing all of their teeth, or need to have unhealthy teeth removed, leaving them no teeth. Dentures are not known for their comfort, and many patients experience frustration with keeping them in place. As with partial dentures, there are options that can help your full denture work and feel more natural. These options may include:

| | |
| --- | --- |
| • | Overdentures: Overdentures are designed to include replacement gum tissue, meaning the denture is designed to hang on from higher up the mouth. This additional structure can help stabilize the denture and provide more comfort. |
| • | Implant Retained Dentures: Increasingly, patients are having their dentures set permanently in place with the assistance of Dental Implants. |
Contact Us For More Information

Drs. Walker and O'Connor, along with our staff at Crown Hill Smiles, are here to review your case, and create a treatment plan that is specific to your oral health needs, your financial needs, and your lifestyle. We have options that can help you have the replacement teeth you want. For more information, contact Crown Hill Smiles at our Seattle office. (206) 204-9623